Home
About Me
Links
Trail Run Pics
Tech Articles
Jeepskate:
Suspension
Steering
Drivetrain
Body/Interior
Jeepskate II/XL:
Suspension
Steering
Drivetrain
Body/Interior
1 Last 7:
Suspension
Steering
Drivetrain
Body/Interior


Project Jeepskate started out in 1993/4 as an aborted fiberglass tub swap project 1979 CJ-7. I had recently relocated to Illinois from New Jersey, and an electrician where I was working originally owned the Jeep. He had sold it to a buddy a few years prior, then got the itch and bought it back to fix up. Summer-time rolled around and he bought a motorcycle, and quickly lost interest in completing the CJ-7. He offered up the rolling frame to me for a couple hundred bucks and I bought it and had it towed home and pushed it into the one car garage in our rental townhome and began disassembling it the rest of the way. At the time I still owned my first Jeep, Alter Ego, which was a 1983 CJ-7. I picked up a few odds and ends for it, but mostly it just sat with the frame leaning against one wall and the rest of the parts in boxes.
When 1996 rolled around, my wife was pregnant and we bought a house and about a year later I finally got down to business on the Jeep. By now I had sold Alter Ego and had gone through a full-size Bronco and was driving an S-15 Jimmy and was seriously missing having a Jeep. All the while I had been gathering information from magazines and the internet and sharing ideas with folks on Jeep-L and the Jeep Usenet newsgroup. I finally had some time, some money, and some space, and a four wheel drive shop had opened up in an industrial park a few blocks from my house. The original intent was for Jeepskate to be a daily driver and weekend warrior.
As time went on, I changed jobs and had less time to work on the Jeep. In 1999 I sold my S-15 and bought a Ford conversion van and a 1986 CJ-7 Laredo (all original from the original owner). This changed the vision for Jeepskate. I now had a family vehicle and a daily driver/weekend warrior Jeep, so the focus turned to strictly off road with no compromises. Then toward the end of the year I was offered a deal I couldn't refuse on an '83 CJ-8 Scrambler project. My wife told me I could only keep two Jeeps and it didn't make sense to have two CJ-7's, so I promptly tore Jeepskate down. I kept everything that I could use for the Scrambler and sold off the tub, frame, and shackle reversal. So, while Jeepskate is gone, it lives on in the donor organs to the Scrambler and a handful of other Jeeps that ended up with parts from it.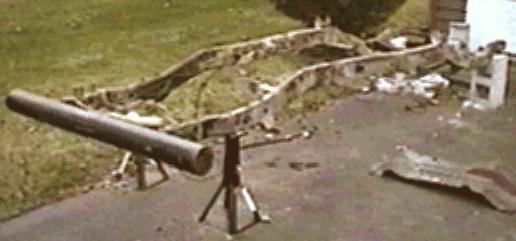 Let's get it started...
Kicking things off with the bare frame.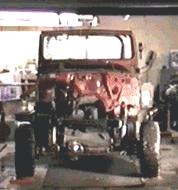 Tucked in...
Back from the shop with custom axles & suspension & a 'new' body.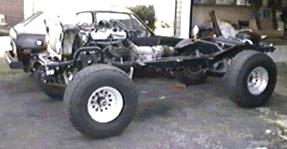 Solid foundation...
Coming back together after the second teardown.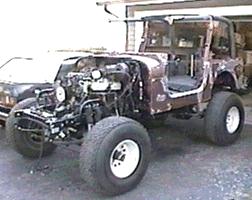 Moving right along...
Looks almost ready to drive.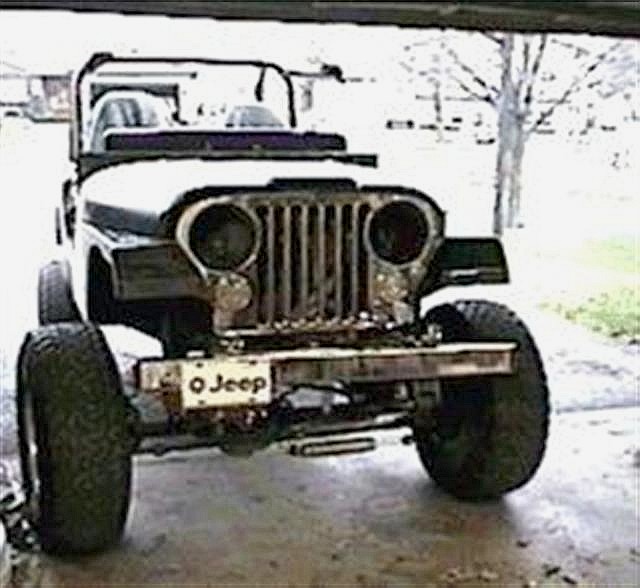 Decisions, decisions...
This is right about where I got before buying the Scrambler.