Home
About Me
Links
Trail Run Pics
Tech Articles
Jeepskate:
Suspension
Steering
Drivetrain
Body/Interior
Jeepskate II/XL:
Suspension
Steering
Drivetrain
Body/Interior
1 Last 7:
Suspension
Steering
Drivetrain
Body/Interior


Some assembly required...
Welcome to Jeepskate's Joint, the WWW headquarters for my 1983 built from the ground-up Jeep CJ-8 project vehicle. It originally started as a 1979 CJ-7 and was the second CJ-7 that I owned. The previous one was "Alter-Ego", a 1983 Jeep CJ-7 that sparked my obsession with Jeep vehicles. I purchased Jeepskate as an aborted fiberglass tub swap project...it was just a rolling frame when I bought it in the Spring of '94. It was basically dormant for about 2 years while I worked on Alter Ego and did "grown-up" stuff (buy a house, start a family). Over a period of about ten years, I gathered parts as they (and money) became available, and was finally able to start assembly in October of '97. Then in October of '99, I came across a killer deal on an aborted CJ-8 project and after some deliberation decided to change horses and strip the 7 to build the 8. Also that year, I picked up a bone-stock, fully-loaded '86 CJ-7 Laredo from the original owner as my daily driver which has now also taken a turn in the lab. Follow the links to the left to navigate around my site. Thanks for stopping by. These pages are always under construction, just like my Jeeps...so stop by every week for an update.
---
Current Status: Been quite a while since I updated the site (mostly just been uploading unlinked pics), so here's the rundown:
We completed the sale of our house in IL at the end of July '08 and officially moved to OH. The CJ-7 was sitting in the driveway at the new house and the Scrambler was stored in the warehouse at work. We pulled the trigger on having an outbuilding constructed in late '09 and after a few trials & tribulations with zoning, site location and the builder, finally moved the Jeeps into their new home (32x40x15 pole barn w/radiant floor heating) right before the new year.
The CJ-7 is being systematically dismantled and reassembled to make a few changes and finish some of the items on my punch list. It'll be getting YJ fenders & Bushwacker cut-out flares, upgraded headlight wiring, LED bulbs in the stock parking & side marker fixtures, new replacement-style LED tail-lights, a re-work of the rollcage, slight re-vamp of the audio system (including addition of a carPC), new driveshafts, and a few other goodies. I left it with Anders while we were moving and he re-geared the front, put YJ springs up front and RE XD 4.5" springs out back w/MORE hangers & Currie shackles and got it running again.
The Scrambler is sitting on the trailer in it's new home. I'm mothballing it until I get the CJ-7 completed this Spring.
Updated sections:
All vehicle sections are now complete except for the summary pages and a few pictures here and there.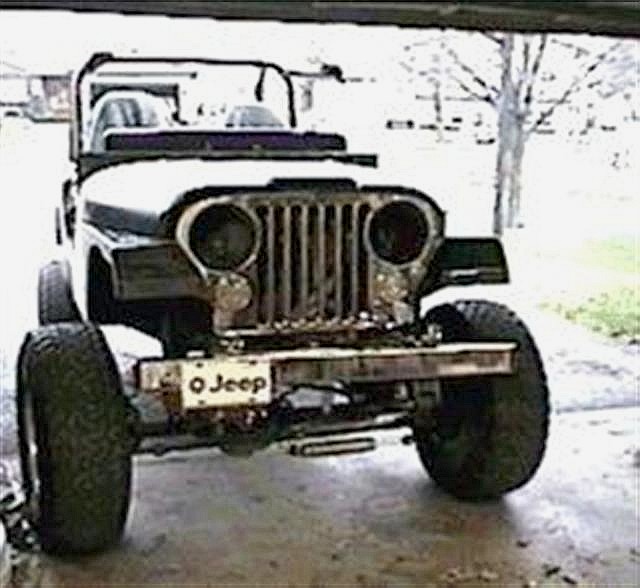 Gone but not forgotten
The original Jeepskate. Most of the parts live on in Jeepskate II/XL.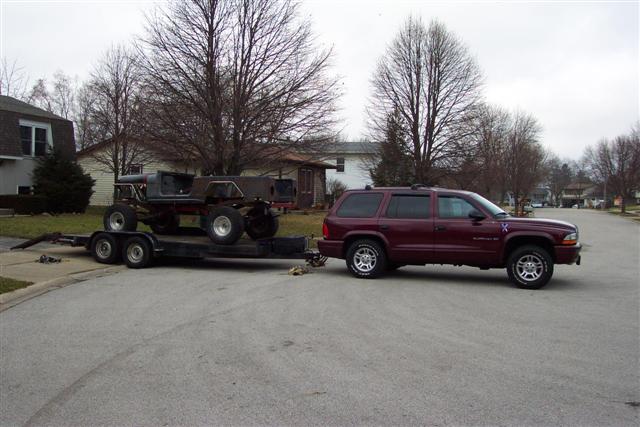 Reassembly...again
Jeepskate II/XL makes it's way back from Anders' shop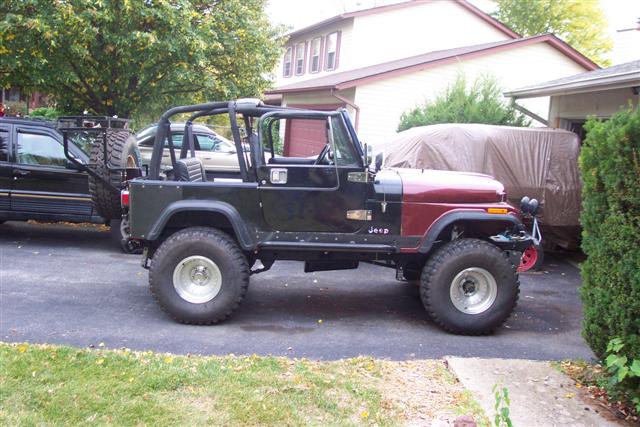 Back from the lab
1 Last 7 nearing completion of the rebuild. Drivable at this point...just needs some tweaking and a paint job.